© Copyright Mike Fernandes 2013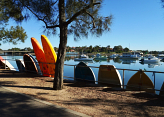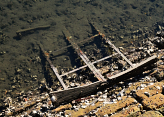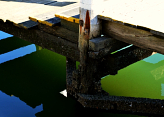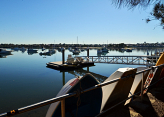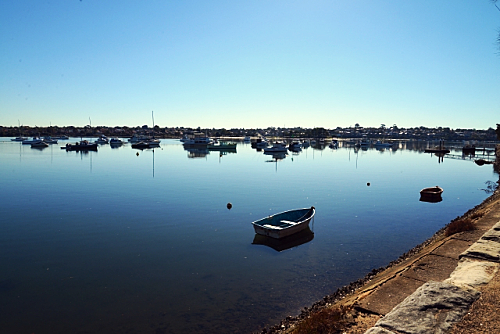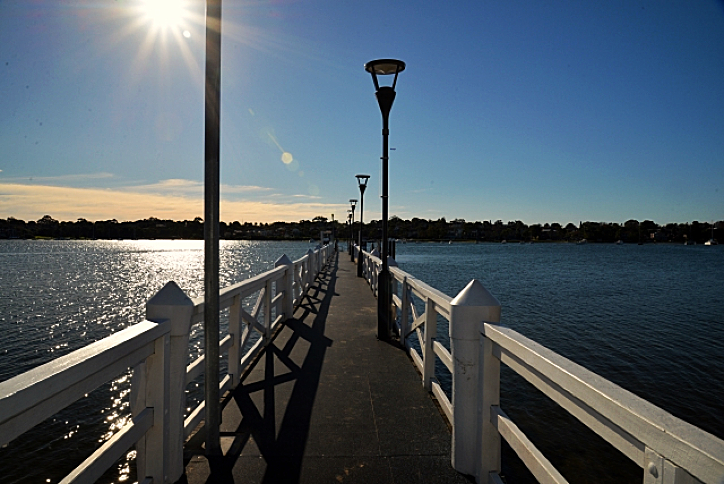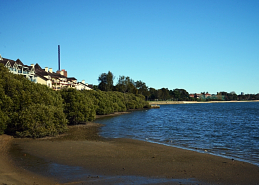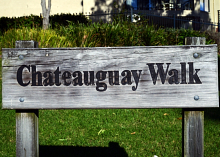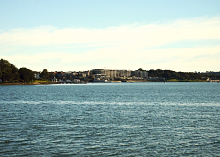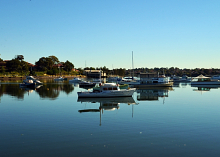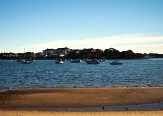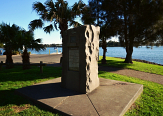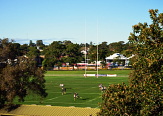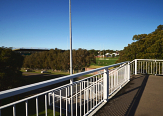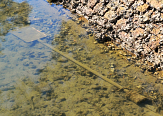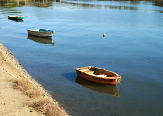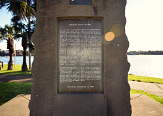 Canada Bay is a suburb in the Inner West of Sydney named
after a bay on the Parramatta River. The actual suburb of
Canada Bay sits on the southern side of the bay and is next to
the suburbs of Burwood and Croydon.
In December 2000 the merger of Concord and Drummoyne
councils led to the City of Canada Bay being formed.
Canada Bay gets its name from a link formed between
Australia and Canada following the Lower Canada Rebellion of
1837 to 1838.
During 1837 the political, social, and economic stance of the
French Canadians of Quebec came to a head when their
claims for constitutional reform were rejected. A rebellion broke
out in November 1837. The British troops were superior and
the rebels were no match and were soon captured and tried.
After the trials, some were executed, some were sent to
Bermuda, the remainder sentenced to be exiled to Australia.
in February 1840, 2 Irish and 58 French Canadian rebels,
deported to Australia by the local Catholic bishop, arrived in
Port Jackson in the hold of the "Buffalo" after being 5 months
at sea. They were imprisoned at Longbottom Stockade which
is approximately where the pavilion of the Concord Oval
stands today.
The history of Longbottom Stockade starts around 1793 where
an overnight detention centre for convicts moving between the
townships of Sydney and Parramatta was built and
established. This stockade was called Longbottom (a northern
English word meaning swampy or boggy ground) and for the
next 40 years or so it was to be used as an overnight stopping
point, a local prison, a work camp, police barracks,
government farm and timber mill, and agistment land for police
horses and government oxen but by 1840 much of the area
was unused. In the 1840's it took on a new role as a detention
centre for the French Canadian political exiles.
Longbottom Stockade was a cramped area but the prisoners
were not subjected to the harsh treatment handed out to most
other convicts mostly due to the ill health of the
superintendant, an alcoholic with terminal venereal disease.
Their jobs were to break stone & rocks and collect oyster
shells for making lime for the building of Parramatta Road and
for milling timber. In 1842 the French Canadians were granted
a little freedom and were allowed to work outside the prison.
During 1843 and 1844 pardons were awarded to all the
Canadian prisoners and all but three returned to Canada - two
having died during their exile and one, Joseph Marceau, who
settled in Dapto after marrying an Australian woman.
After the rebellions, the Australian Governor General and Lord
High Commissioner to Canada recommended that Britain grant
responsible self-government to the Union of Upper and Lower
Canada. In the 1850s, the Australian Colonies achieved
responsible government and parliamentary democracy.
A bilingual memorial monument to the Canadian exiles now
stands in Bayview Park. The plaque was originally unveiled in
Cabarita on 18 May 1970 by Pierre Trudeau, the then Prime
Minister of Canada and was moved to its current location in
1983.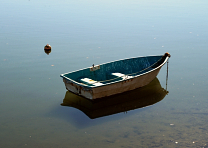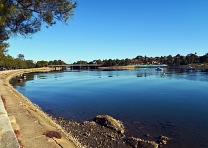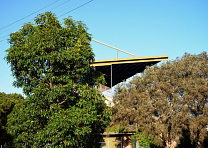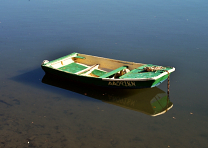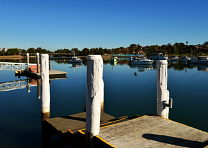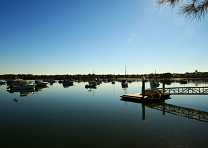 Custom Search